About Hector Zapata PA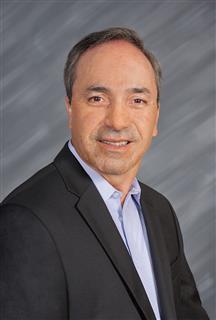 Hector was born in Colombia, and has called South Florida home for 15 years. He is an Industrial Engineer by trade specialized in Cost Control, Production Planning, and Plant Design. Prior to moving to South Florida, Hector worked for 13 years as a Plant and General Manager in the Graphics and Publishing Industries in Bogota, Colombia. When Hector moved to the United States in 2001, he decided to become a PGA Golf Pro, and created his own business in the Golf Industry as a competitive player, and teaching pro. He was the founder and director of Bonaventure Golf Academy, and today he runs his own golf academy in Cooper City, Florida. In his nearly 15 years of experience as a Golf professional and Instructor in South Florida, he has been asked by many customers looking to purchase a home on a golf course his opinion about the best Golf Communities in South Florida. He became a realtor in order to better serve his customers, and help them as well as all golf enthusiasts find the home of their dreams. Hector is highly recognized for his personalized service, ethics and professionalism in the Golf industry, and his goal is to provide extraordinary service to his Real Estate customers and friends too! Hector is specializing in Golf communities and Luxury properties in South Florida.
Why Choose Me As Your Agent? When you work with me, you will receive a knowledgeable and professional real estate agent, a committed ally to negotiate on your behalf, the systems in place to streamline buying your home and the backing of a trusted company. Why Work With A ONE Sotheby's Agent? Looking to sell your home? As a real estate associate of ONE Sotheby's International Realty, you will now have access to over 22,000 associates and presence in more than 70 countries across the world to help you sell your property. With our technology, we are leading the way in how homes are sold and purchased through online marketing. Through our ONE Site, your listing will display on top name sites like Zillow, Trulia and Realtor.com to get you the most brand exposure to your home. Looking to purchase a home? With our ONE Sotheby's Technology and advanced websites, searching for properties that are active on the mls is a breeze. Now you can search 24/7, save properties to your profile to view later and schedule showings with me so you can see these properties in person. My job is to make the real estate buying process that much simpler and as a real estate associate of ONE Sotheby's International Realty, we are doing just that. Our company prides ourselves in staying on the cutting edge of technology and if you select me as your real estate agent, you will receive all of this and more. You could never find a more dedicated, energetic, or focused agent to represent you. Please give me a call for a no-obligation assessment of your needs!